THE ONLY UK DESTINATION COVERING ALL YOUR DENTISTRY NEEDS
At Henry Schein, we know that successful dental practices rely on the right products, solutions and business support. Since our beginnings in the 1930s, we have been committed to delivering the best mix of these elements to meet every need and help practices on their growth journey.
Today we are the one place you can go for everything dental.
Dependable & Affordable
A full-circle service you won't find anywhere else
We understand that running a dental business can be difficult. Managing your time, workload, finance, people, and logistics can be overwhelming – and that's only the tip of the iceberg. But we're here to help.
At Henry Schein, your dedicated account manager will work with you. They will introduce you to specialists within the Henry Schein family, who can support you in all areas of your business, including supplies, dental equipment, digital technology, software, recruitment, practice sales and valuations and finance. We can help you every step of the way.
As one of the leading suppliers of dental products and software solutions, we empower our customers with the tools they need to thrive. This is only possible with the support of our experienced field sales team. Acting as the linchpin of Henry Schein, they are always on hand to help you.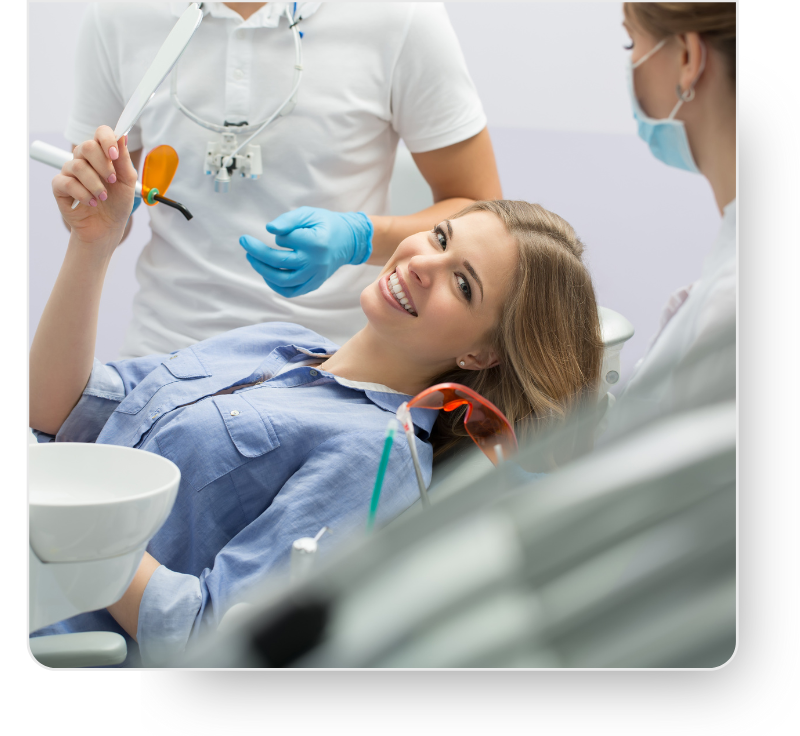 And you don't have to take our word for it either
See what our customers say
Dr Madalina Ignat
Practice Owner of Emicare Dental & Spa Centre
"In a market with so much out there, it's often difficult to choose the right chair, the right scanner. But they really helped make those decisions and it made the process quite easy."
Jit Vaghela
Founder of the Smile Clinic Group and Smile Dental Academy
"As we've grown now to 12 sites, our vision is to grow even further. To do that, we need practices and MediEstates have been fantastic. We work closely with them – they send us practices and organise the viewings as well."
Dr Madalina Ignat
Practice Owner of Emicare Dental & Spa Centre
"They're responsive and whenever I needed help, they would reply very quickly. If we have any troubles or anything that we needed support with, the service team is good. As a result, it was easy so far to work with them."
Kish Patel
Founder of the Smile Clinic Group and Smile Dental Academy.
"One of the great things about working with Henry Schein is the third-party benefits that we get. For example, Lloyds Bank Cardnet has been incredible in terms of our payment systems and our card merchant services. You also get discounted rates, which has saved the business thousands of pounds annually."
Dr Madalina Ignat
Practice Owner of Emicare Dental & Spa Centre
"Henry Schein helped us to choose the right equipment and design the surgeries. It was easier for me after having their support and help."
Kish Patel
Founder of the Smile Clinic Group and Smile Dental Academy
"Henry Schein has been instrumental in helping us grow the business – not just from a stock and ordering side, but also from investing in our site"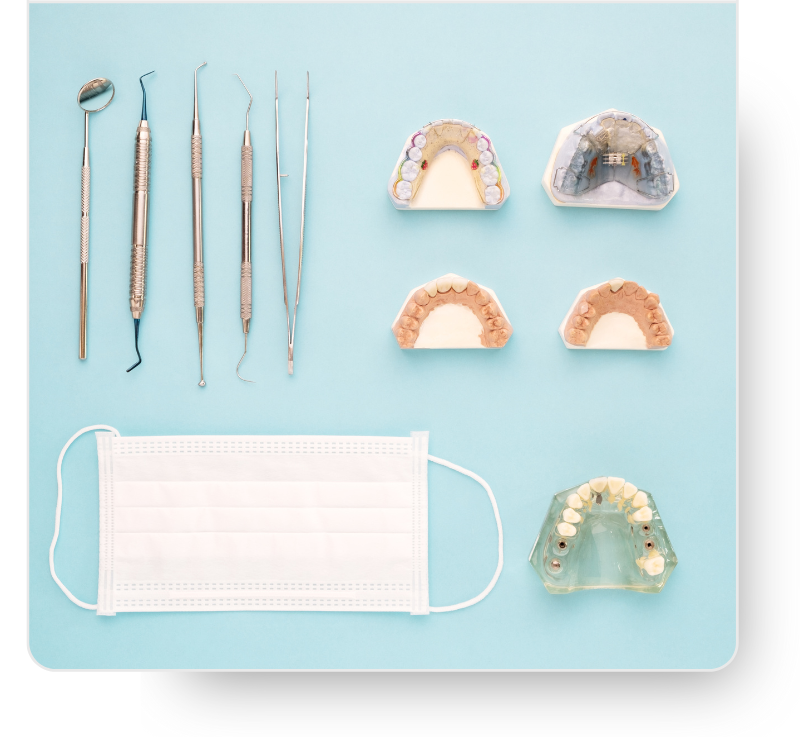 Variety & Guidance
Dental Products
Offering a huge range of products from global dental brands, we make the process of stocking up on your favourite products and discovering new ones easier than ever. Together with expert advice from specialists dedicated to each area of dentistry, we'll walk you through the options, exploring how you can elevate your dental business.
Boost your practice's revenues with industry-leading treatments including Reveal clear aligners, and chair-time-saving whitening treatments from Opalescence and White Dental Beauty. Or explore the possibilities with BioHorizons Camlog and stay at the cutting edge of implant technology. With expert advice from Henry Schein's specialist teams, it's easier than ever to find the right solution for you.
O

rganisation & Efficiency
Software Of Excellence
Our commitment to helping you with 'everything dental' includes your patient's interactions with your dental business, which starts before they even step through the door. Therefore this is where your success journey should also start – and with the help of Software of Excellence, it can.
Using the software and business tools within EXACT you can streamline the whole patient experience:
• Online booking – meet patient demands for convenience and immediacy.
• Automated recalls and reminders – by text, email or letter ensuring patients remember their appointments and thus reduce FTAs.
• Pre-appointment forms – sent automatically to the patient's smartphone, completed and submitted directly to the patient's file.
• Self-scan check-in – no more queuing at reception, patients scan their QR code and then wait to be called.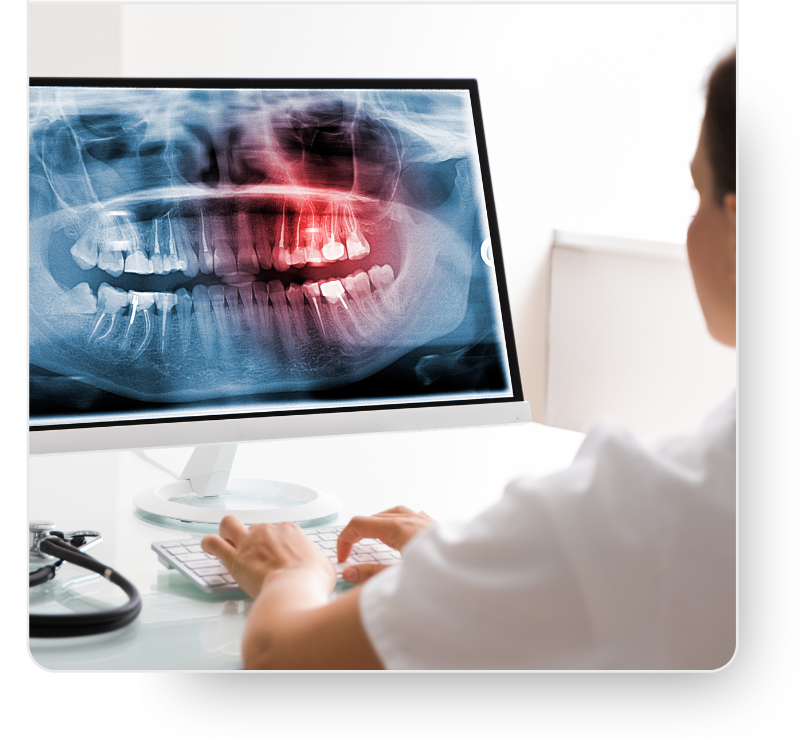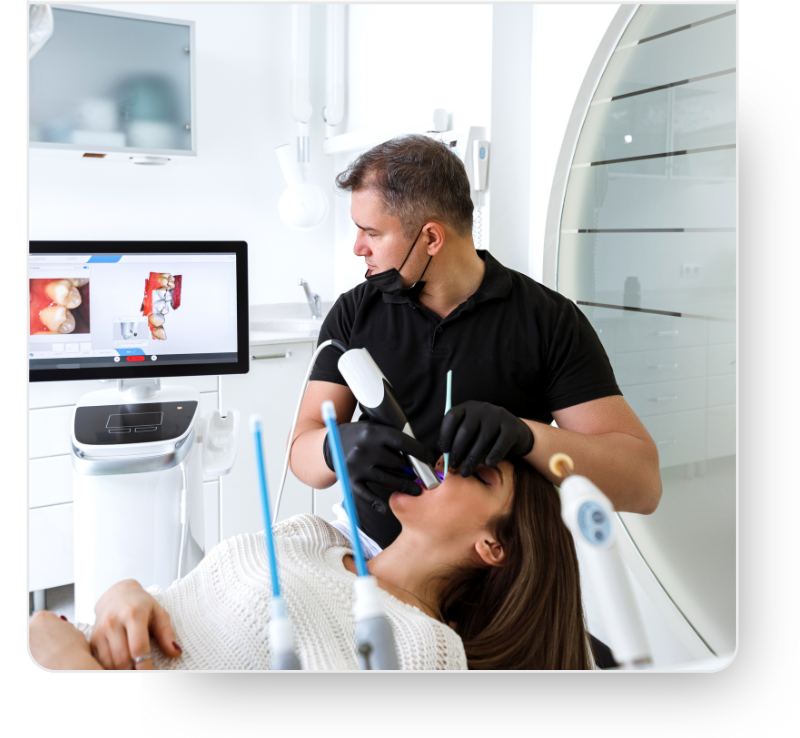 Innovate & Advance
Digital Dentistry
Keeping up with the furious pace of digital advancement can be hard; just when you think you've caught up, it takes another leap forward. This can be especially difficult when you're trying to offer your patients the best care possible and keep pace with competitors.
Here at Henry Schein we have embraced a wide range of innovative solutions that benefit you and your patients. The latest digital dental equipment works hand-in-hand with our fully integrated business software that is revolutionising the patient's experience and boosting practice performance. With our specialists available to support you through your digital journey, from beginning to end, you really are in safe hands.
Support & Insights
Solutions
A unique hub catering to everything dental, Henry Schein is the only place where you can manage all your broad-ranging business needs from one place. This includes dedicated support from the Henry Schein team to cover your equipment repair, financial services, surgery layout planning and every essential task needed to grow your practice.
Through a network of innovative partners, Henry Schein also gives you complete access to a portfolio of technology and business services. The Henry Schein Dental Business Solutions portal allows you to gather insights on your practice, reduce overheads, seek out consultancy services, HR, IT, finance, marketing and more. From training to property management, it's all at your fingertips.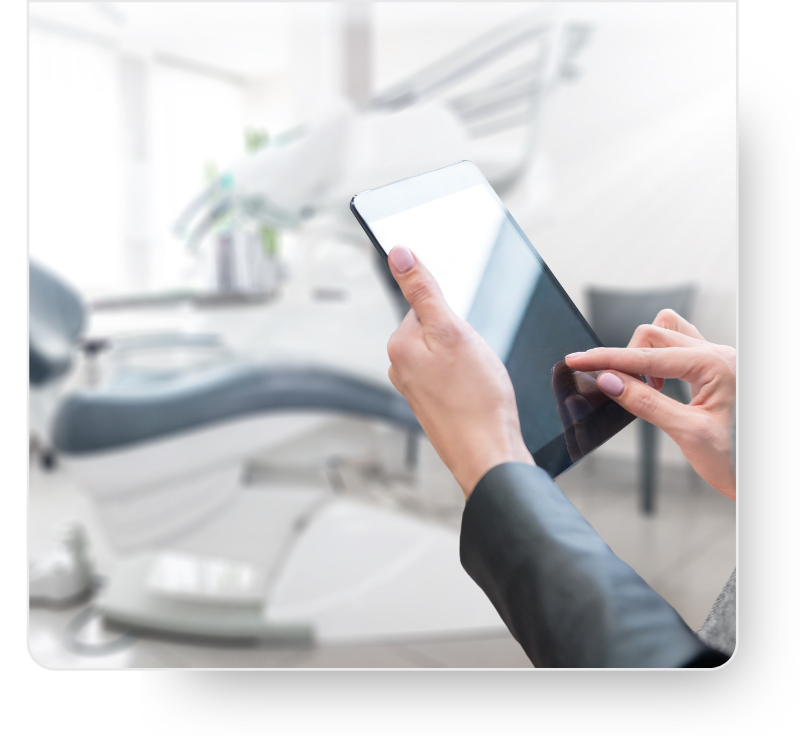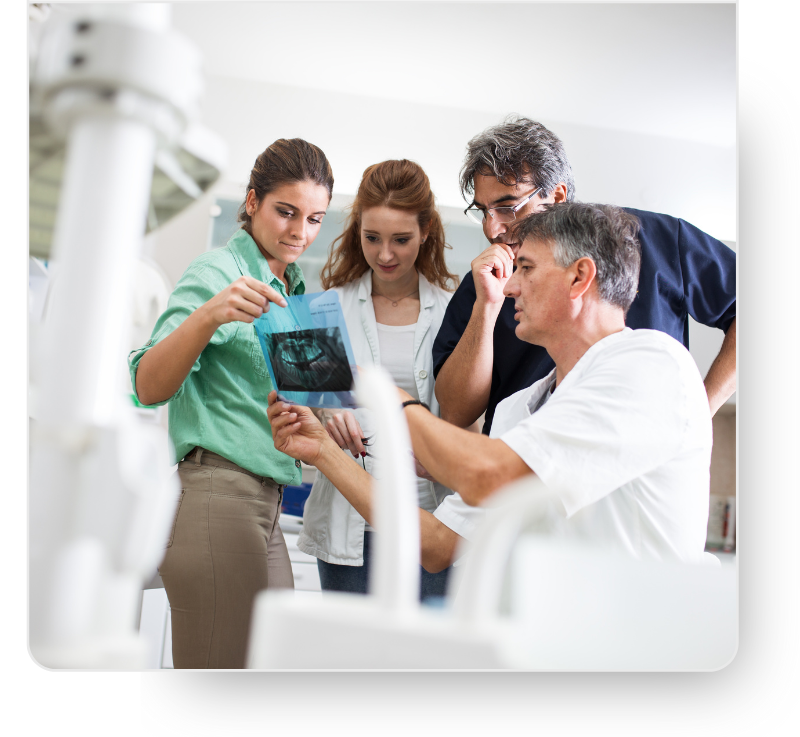 Professional & Knowledgeable
Recruitment
Making sure your practice always has the right staff cover to service the needs of your patients can be a challenge, but one we can help with.
MediCruit is the largest dental recruitment company in the UK and has over 70,000 pre-screened dental professionals on their database looking for full-time, part-time, permanent, and locum work.
A nationwide reach and an in-depth knowledge of the dental recruitment market puts them in the best position to find your ideal candidate. Add to that the convenience of being able to call them outside of surgery hours, and carry out research and shortlisting any time on their online database, it really couldn't be easier.
Reliable & Accountable
Support
At Henry Schein we do not forget about you after you've completed the checkout. Our support continues after sales, through equipment setup and beyond, giving you a reliable point of contact if you ever need assistance.
Combine this with full technical support to integrate new dental equipment and software seamlessly into your business, and you have everything you need to thrive.
We provide a hub of educational resources, enabling you to stay ahead of the game. With a varied offering of educational courses, insights into the latest industry developments, and scores of opportunities to earn CPD, we give you the tools you need to grow and develop your team's skills.
As well as this, we have a host of Henry Schein Equipment Specialists who are experts in their field and can give you all the technical support you need to keep your dental business running smoothly. The team includes product specialists and service engineers who provide routine servicing, emergency callouts, and even training.
There is also a team of over 50 people ready to administer a range of comprehensive cover options, giving you peace of mind and minimising the cost of any unexpected breakdowns.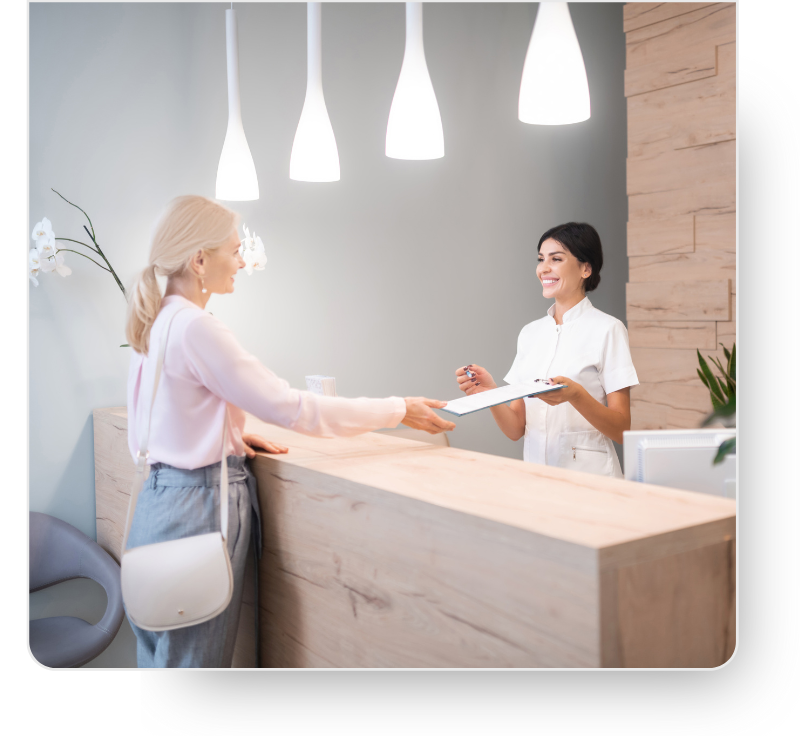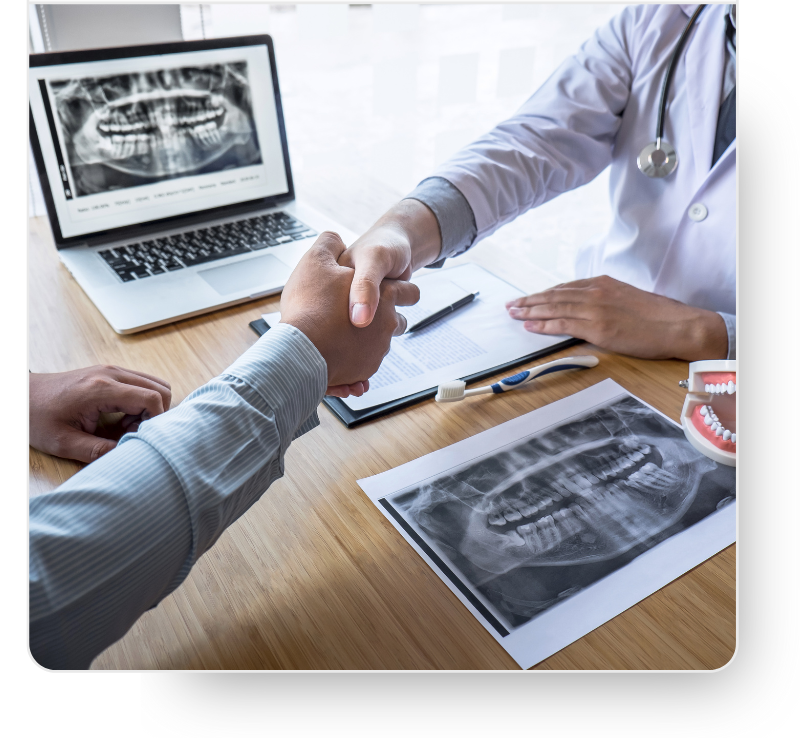 Flexible & Strong
Growth
As your business grows, we have the strength and flexibility to grow with you. We can provide team recruitment, financial products and services like mortgages and loans, dental practice sales and valuations and advice on buying or selling a dental business.
We can help you make your business vision a reality: it could be implementing new treatments like clear aligners and implants to expand your patient reach, or by purchasing second or multiple practices or laboratories. With our teams' expertise we can discuss your business goals and how they can be achieved, helping to provide you with financial security and reassurance for the future.
Loyal & Stable
Rewards
Our family is bound together under the umbrella of our Henry Schein Rewards customer loyalty programme. Thousands of customers are already benefiting from Rewards, and we invite every practice and laboratory to join the programme for free and reap the full benefits of your relationship with Henry Schein.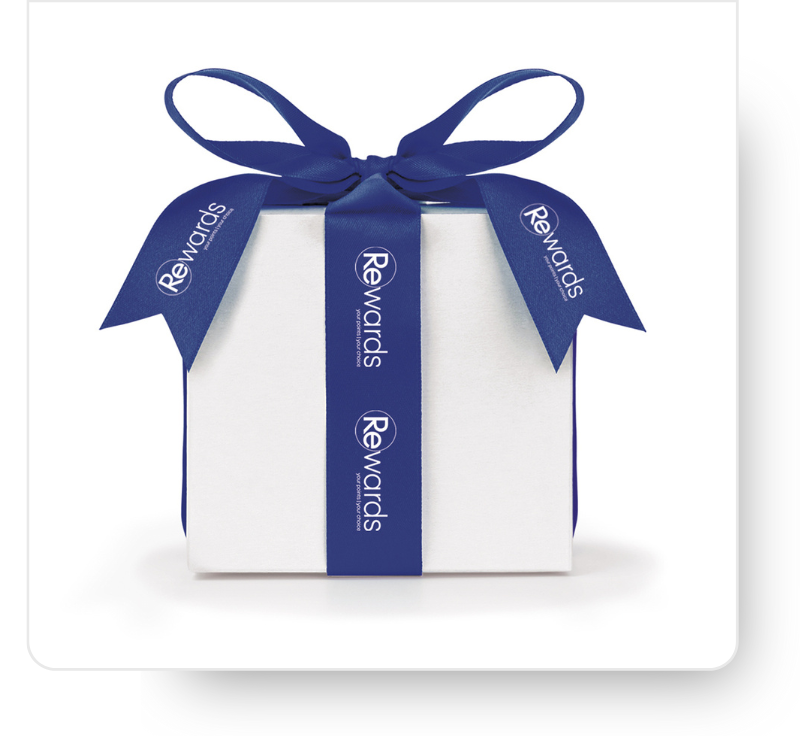 How we did it
See how we've helped these practices transform.

The Smile Clinic
With 12 clinics across the southeast – and more in the pipeline – the last few years have seen the Smile Clinic Group grow from strength to strength.
Jin Vaghela, Jit Vaghela and Kish Patel have shared about how Henry Schein has proved essential to the running of their business.

Emicare Dental
Located in the heart of the Potters Bar, Emicare Dental & Spa Centre brings cutting edge technology, dedicated patient care, and a serene, inviting environment to our patients.
Discover how Henry Schein is supporting Emicare and the numerous ways it has helped the business achieve new success.